Globally Responsible
Careers in STEM
Case study: Michelle - Renewables/ civil engineering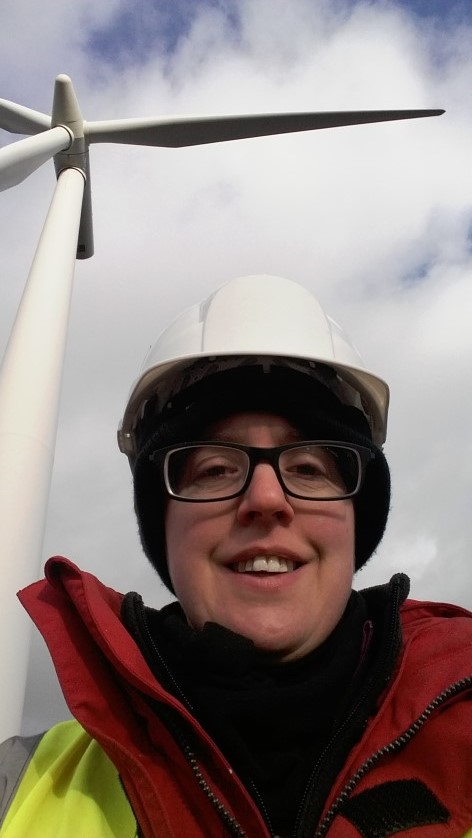 I am a Civil Structural Engineer and I work for a renewable energy systems company. A large part of my work originally was the design of foundations for large wind turbines. Since then, my role has broadened to include design and design management of various aspects of wind farms, energy storage projects and solar farms.
My qualifications
I have a Master's degree in Civil Engineering (MEng) and am a Chartered Engineer (CEng). I am a chartered member of the Institution of Civil Engineers and I value what that means.
I joined a two-year graduate scheme at my employer - RES - after graduating from university. This involved three placements in different departments, gaining a varied experience of civil engineering in the business. After completing the graduate scheme, I applied to stay in my initial team and have been there ever since (12 years at RES in total).
I think I am very good at solving problems and teamwork, and valuing diversity and difference. Being good at learning and adapting, as well as having good communication and interpersonal skills, are needed for my role.
 
What is important to me
A balance of work and personal life is most important to me, then the job role, working hours, and location. Although I work independently for a lot of my day-to-day work, I enjoy working as part of a varied team. I want my work to have positive impact on society and the environment and to make a difference and for there to be a clear purpose in what I do. Sharing the values of my organisation and the ethical nature of their products and services are also essential in my choice of employer. I do value the company's independence in that it is not part of a non-renewable energy generator.
I make a difference through helping to make projects possible, affordable and as sustainable as we can.
 
My career principles
I will make a larger difference in my professional life than I can with the choices I make personally.
SGR, Globally Responsible Careers 2021